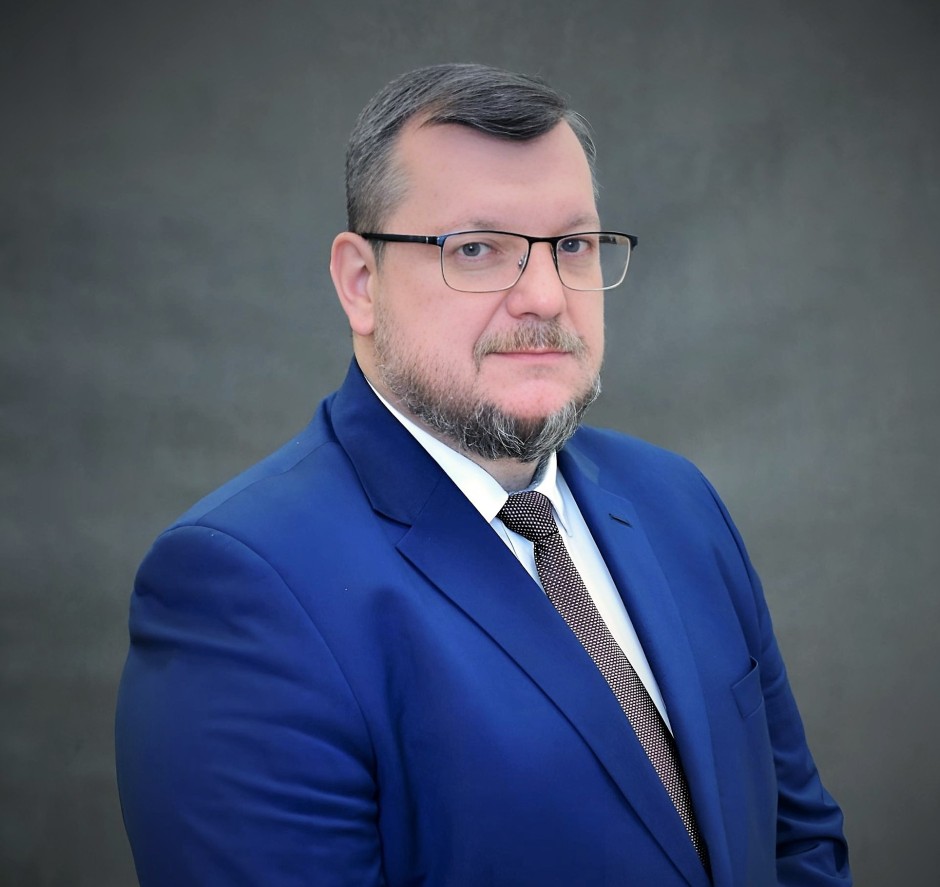 Jarosław Leśniewski
Deputy Chief Labour Inspector
Jarosław Leśniewski graduated from the Faculty of Electrical Engineering at the Warsaw University of Technology. He also holds a post-graduate degree in occupational safety and health management from the Central Institute for Labour Protection and in labour law from the University of Lodz.
Professional work and specialisation
He has been professionally involved with the National Labour Inspectorate for 26 years. After completing his labour inspector's training in 1995, he worked at the District Labour Inspectorate in Warsaw successively as labour inspector, principal inspector-head of unit, Deputy District Labour Inspector for Supervision and acting District Labour Inspector in Warsaw.
In 2006 he was employed at the Chief Labour Inspectorate as advisor to the Chief Labour Inspector.
In October 2007, he was appointed as Director of the Legality of Employment Department at the Chief Labour Inspectorate where he oversaw the transfer of tasks in the area of legality of employment to the National Labour Inspectorate. Over the years he coordinated inspection activities in this field and supervised activities related to the analysis and inspection of employment legality of Polish and foreign nationals, inspection of employment agencies and in the area of  the posting of workers in the framework of the provision of services. On multiple occasions he represented the labour inspectorate during meetings of the Labour Protection Council and the State Audit Committee of the Sejm, as well as during conferences and seminars.
On 26 November 2020, Jarosław Leśniewski was appointed by Elżbieta Witek, Speaker of the Sejm, to the office of Deputy Chief Labour Inspector.