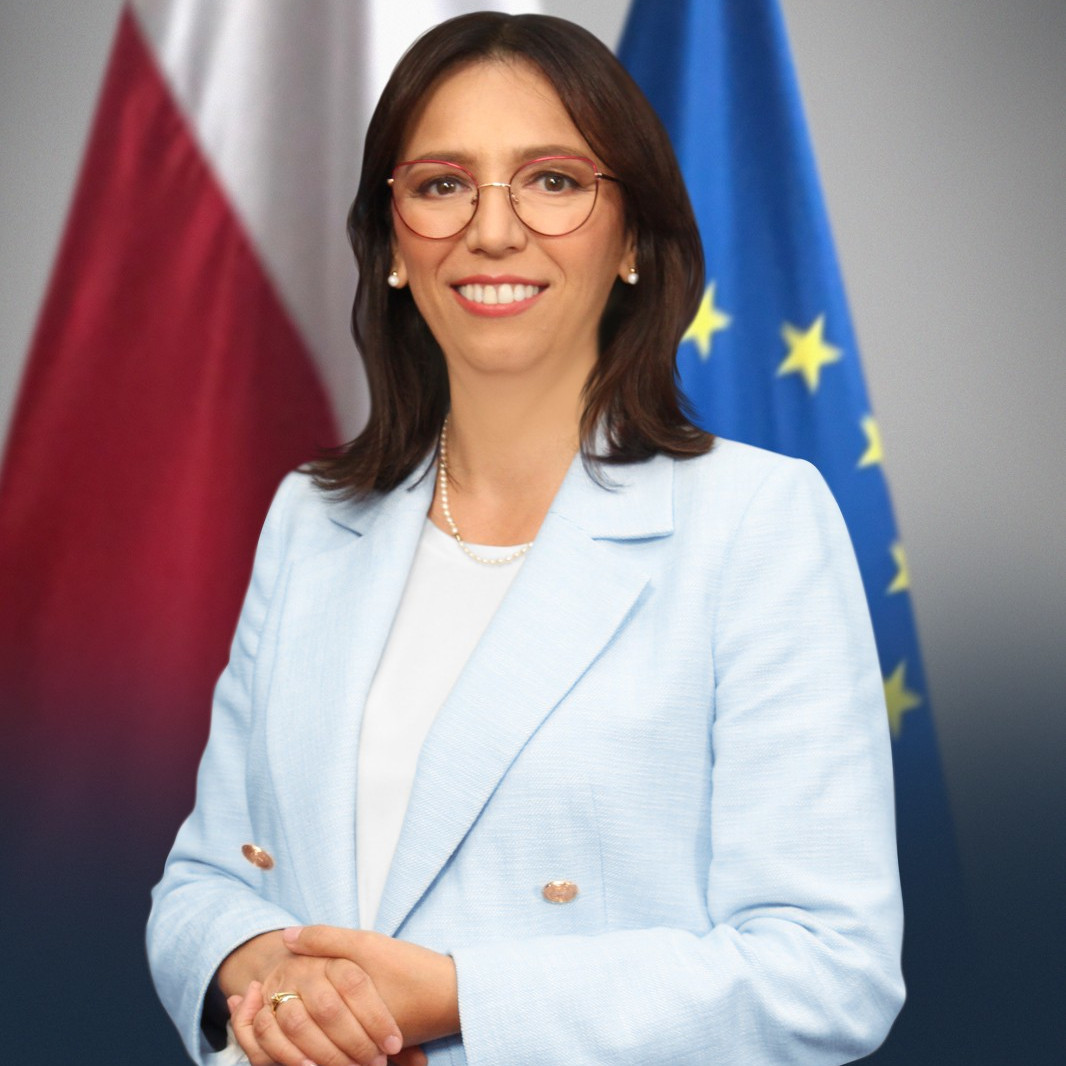 Katarzyna Łażewska-Hrycko
Chief Labour Inspector
Katarzyna Łażewska-Hrycko is a graduate of the Faculty of Law and Administration at the University of Gdańsk. She has been involved with the National Labour Inspectorate since 2000. 
After completing her labour inspector's training and passing the inspector examination in 2001, she worked at the District Labour Inspectorate in Gdańsk. In April 2016, she became professionally involved with the Social Dialogue Council, where she took the position of the Director of the Social Dialogue Council's Office. On February 10, 2021, Katarzyna Łażewska-Hrycko was appointed by Elżbieta Witek, Speaker of the Sejm, to the office of the Chief Labour Inspector.
Professional work and specialisation
Her professional work focuses on the areas of legal labour protection, health and safety at work and employment legality. She works with trade union and employer organisations and institutional partners at regional and national forums. She specialises in issues related to working time and remuneration. She supervised the registration of collective labour agreements and actions resulting from the provisions on enforcement proceedings in administration. She cooperates with the Chancellery of the President of the Republic of Poland, the Sejm, the Senate and the Labour Protection Council at the Sejm.
For many years, she has been a lecturer at conferences and training sessions, promoting legal labour protection.