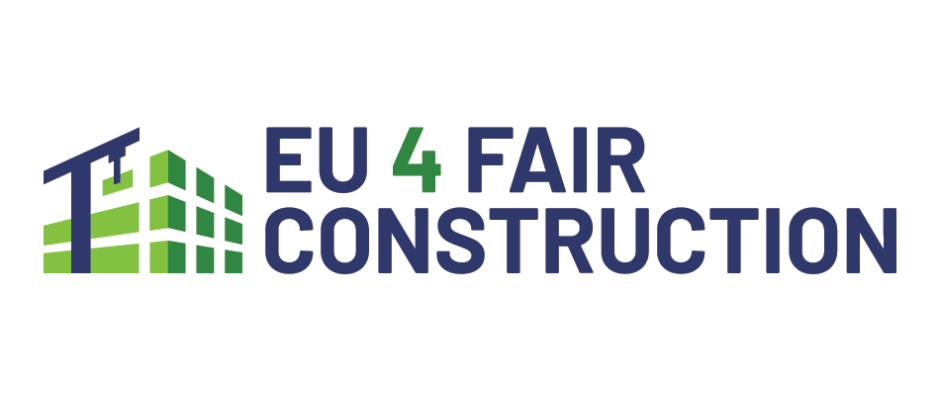 The EU for Fair Construction information campaign was launched on 17 October 2023
The campaign focuses primarily on the posting of workers in the construction sector, and the rights and obligations of posted workers and their employers. It also provides information to social partners, national public institutions and others.
The European Labour Authority coordinates the campaign with EU Member States, social partners, and relevant enforcement organisations. The campaign is running in all Member States.
The aim of the campaign is to ensure that information about the applicable legislation in the construction sector effectively reaches posted workers and employers. In early 2023 ELA published a first construction sector leaflet (EN version available
here
) in all EU languages and 17 additional non-EU languages. Throughout the campaign, ELA informs workers and employers about specific rights and obligations and provides materials and guidance on various topics related to the sector.
A package of communication materials has been prepared for campaign partners in the Member States. The campaign runs simultaneously via different platforms such as ELA´s social media channels (LinkedIn, X & Facebook), YouTube, via a mobile app, but also locally on construction sites and more.
In addition to the campaign, ELA will also carry out different online as well as physical local information sessions and roadshows, in different Member States for workers and employers in the construction sector. When it comes to the enforcement of the applicable rules, ELA actively supports the organisation and coordination of concerted and joint inspections of enforcement authorities in the Member States to strengthen cross-border enforcement of the rules.
More at: https://www.ela.europa.eu/en/campaigns/eu-fair-construction
See video: EU for Fair Construction Campaign – Posting of Workers